BIS BISS AM GR CH/ CAN CH SWEETLEA'S FOLLOW ME SDHF
Feb 29, 2004 ~ March 10, 2012
Best of Breed at Westminster Kennel Club Show 2011 & 2012!
Jacques was our heart dog. We never meant to keep him, but through a set of divine circumstances he stayed with us. He was #9 AKC ranked Golden in 2006 and #8 ranked Golden in 2008. He was our first show dog, our first Champion and our first Best in Show winner. He exceeded our dreams by winning Best of Breed at Westminster not once, but twice, in 2011 & 2012. Most importantly he was very loving and was a sweet and gentle soul.
Tragically, Jacques was diagnosed with Hemangiosarcoma shortly after his return from Westminster. Despite our efforts, he left us suddenly on March 10, 2012.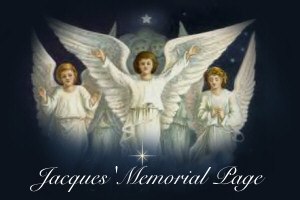 Copyright Sweetlea Golden Retrievers 2009
No images to be copied without written permission